+++++++++++++++++++++++++++
February 1st, 2019 Winter Dance Party. Clear Lake, Iowa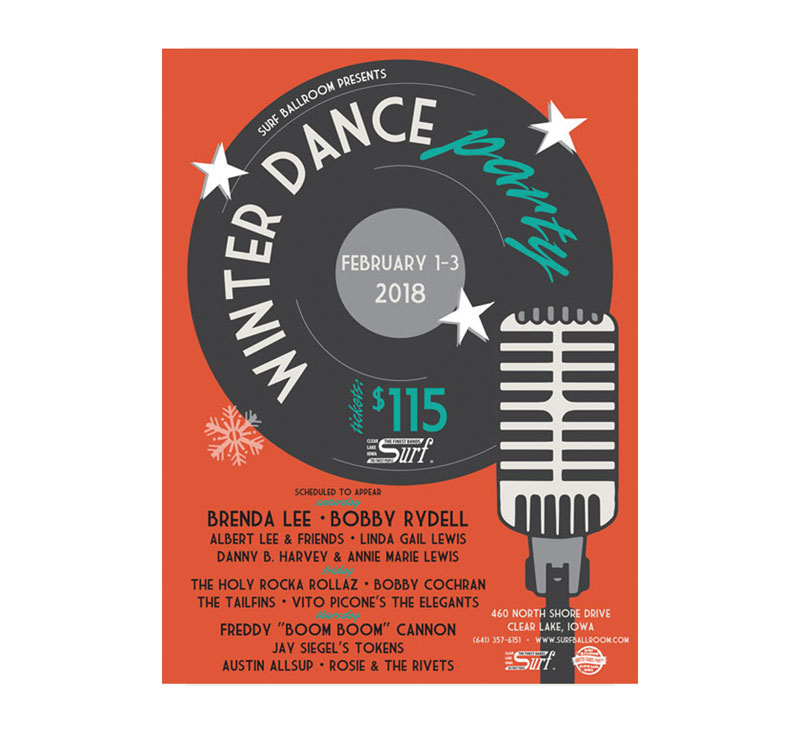 This poster is from last years event! However, I will be performing Friday, February 1st at the 2019 WINTER DANCE PARTY! AT THE SURF BALLROOM IN CLEAR LAKE, IOWA
++++++++++++++++++++++++++++++++++++++++++++++++++++++++++++++++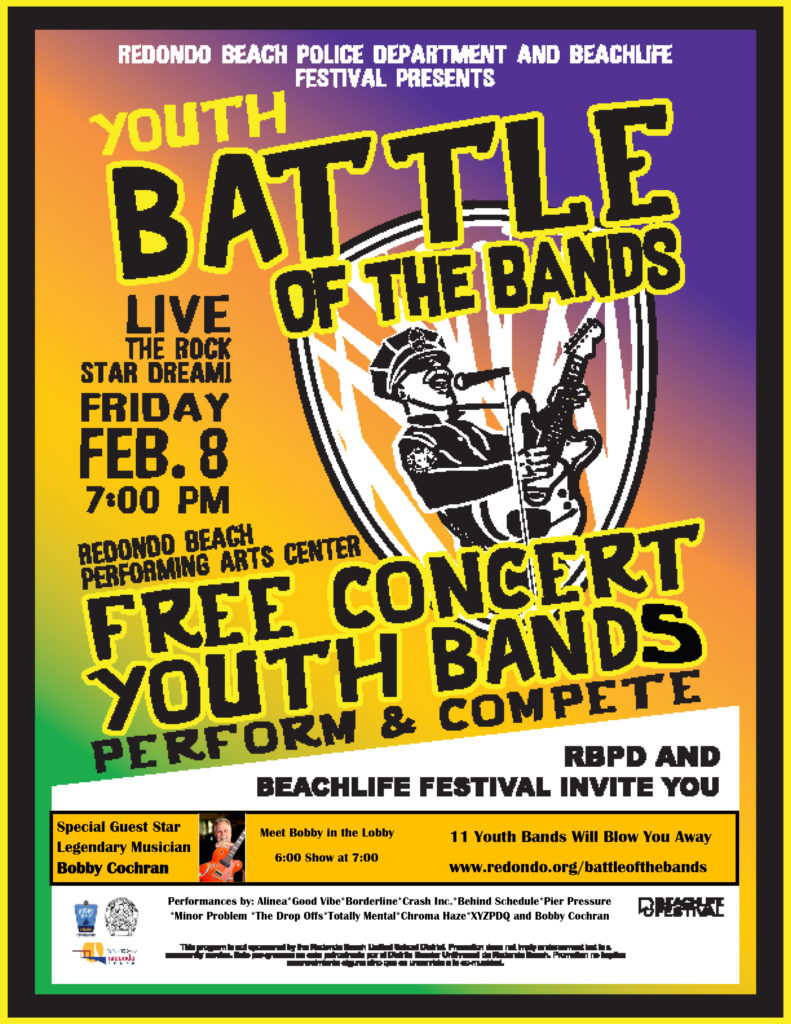 Battle of the Bands
Youth Battle of the Bands
Friday, February 8, 2019 at the Redondo Beach Performing Arts Center
Partnership between the Redondo Beach Police Department & BeachLife Festivals
APPLICATION FORM (PDF)
If you are a musician, singer/songwriter under the age of 21 who has ever dreamed of performing in front of a live audience in your own rock band, here is your chance. Win prizes swag, be treated like a rock star, perform in front of screaming fans and have your band heard by professional musicians!
A chance for you to showcase your talents
Bring the community together
Support Redondo Beach Police Department's Youth Outreach Programs
Redondo Beach Police Department in partnership with BeachLife Festivals is inviting all musicians under 21 to participate in its Battle of the Bands competition! Bands will be selected to perform at the Redondo Beach Performing Arts Center, 1935 Manhattan Beach Blvd. Redondo Beach, CA, on Friday, February 8, 2019.

If your band is selected, you will be performing in front of hundreds of people. You will be appearing on a professional stage complete with full lighting and sound system.

Each group will have 15 minutes of stage time, including setup and teardown. Each band must perform three songs. One cover of a rock song (preferably a beach/surf theme) and two other songs, a cover of your choice or an original composition. Every band that is chosen to compete will receive a swag bag complements of the Redondo Beach Police Department and local businesses.

The winning band will be the opening act during the BeachLife Festival to be held on the weekend of May 3, 4 and 5, 2019. Second, and Third place prizes will be awarded at the Battle of the Bands Concert.

All types of bands and musical genres are welcome to apply. Bands must submit all lyrics in legible form, and fill out all necessary applications and have parental consent form signed (for anyone who is under the age of 18) in order to be considered. Questions, please call (310) 379-2477 x2852.
Recent Posts

Archives

Meta